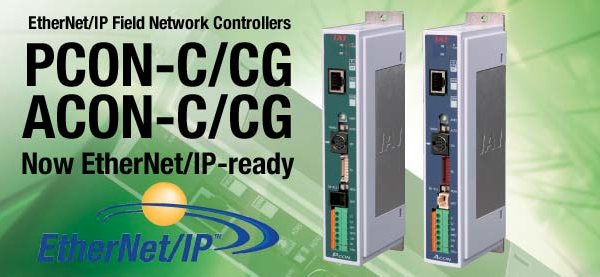 PCON and ACON controllers are now availabe in EtherNet/IP-ready versions. International Standard Network allows high-speed communication with its peripheral devices via an Ethernet cable.

Features:
High-speed and high-volume communication
Easy connection with peripherals
Reduced wiring
Operate by Remote I/O mode (position table movements) or through Direct Control
Learn more about EtherNet/IP PCON ACON Controllers.

---