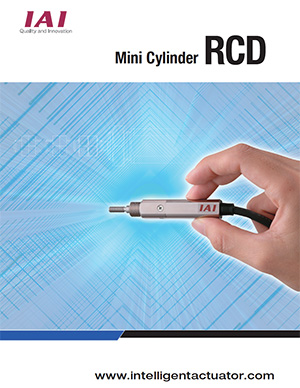 New Version Now Available
Ultra-compact size has been achieved, with a cross-section of only 12 mm and a body length as short as 60 mm.
The Mini Cylinder RCD incorporates a newly developed brushless DC motor that generates sufficient torque despite its compact size.
Learn more about the Mini Cylinder RCD.