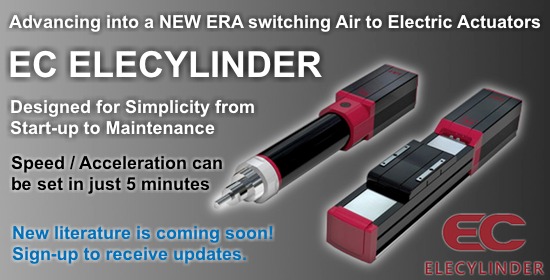 Simple Operation without Programming
You can quickly setup movement just by entering data. You can also operate it with ON / OFF signals, like a solenoid valve.
No time-consuming programming is necessary.
Easily Register the Start and End Points at Any Position

Easily Adjust AVD Settings Individually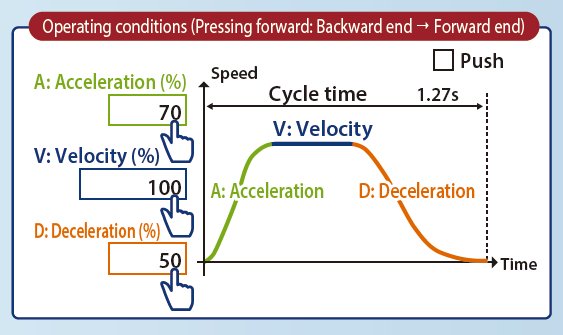 With the ELECYLINDER, AVD can be entered individually in percentages to apply adjustments.
Easily Reduce Cycle Time
Air cylinders cannot operate at high velocity due to the impact at stroke ends which occurs when excess velocity is applied.
The ELECYLINDER can start and stop smoothly at high velocity, reducing cycle time.


Easily Reduce Electricity Bills
The difference in the rate of power consumption for the ELECYLINDER and air cylinders depends on the operational frequency. The higher the operational frequency, the more effective the energy-saving becomes.
Based on tests conducted by IAI, the ELECYLINDER's power consumption under the following conditions is 1/6 that of air cylinders.