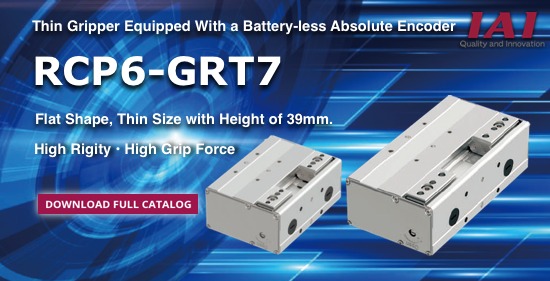 Equipped with a Battery-less Absolute Encoder as Standard
With orthogonal axis + gripper pick and place, all axes can be configured with battery-less absolute encoder equipped products.
Home return is no longer required when restarting the equipment; you can move to the next operation while gripping the workpiece.
Flat Shape with Height of 39 mm
The height has been reduced by as much 55% when compared a conventional gripper.
High Rigidity
By adopting an integrated body frame guide with proven performance for linear axes, the gripping point distance and overhang amount have been improved greatly.
High Grip Force
IAI presents our highest-class grip force of up to 300N. (Current limit value 70%)